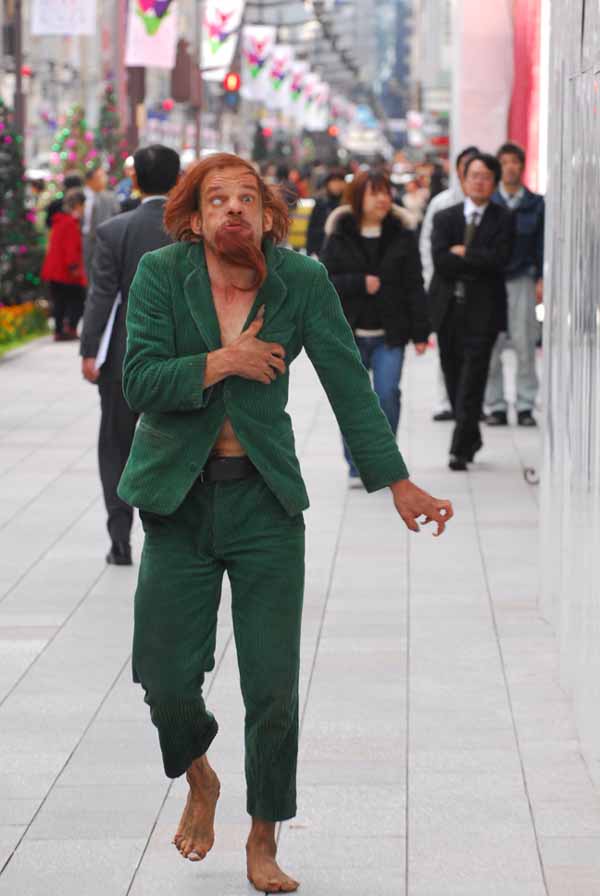 Three separate movies set in Tokyo by three non Japanese directors--Michel Gondry, Leos Carax, Joon-ho Bong from the US, France and South Korea. If you have any corner for the city you may discover something new about it's soul through these rather fantastic (except maybe the first, Gondry's
Interior Design
, about the torture of house hunting in a big city) portraits. Carax's
Merde
, the center piece, is about a subhuman Caucasian who emerges from his habitat in the sewers of Tokyo to terrorize the populace. I would hesitate to smell any racial implication here. He is arrested, tried, condemned, and disappears. The Korean contribution,
Shaking Tokyo
perhaps the most interesting, relates to the recently widely pervasive phenomenon of
hikikomori
, people who isolate themselves by remaining indoors for years or decades. All by acclaimed directors, with a sentimental attachment to the megapolis, allow the camera to wander over it's contours. The film is sure to strike a nostalgic note if you are so prone.